Viktoriya Trudnowska
Viktoriya Trudnowska
Coach, Trainer, Facilitator of the processes of change
I will help you in the following areas:
Crisis in life or at work

Process of changes implementation

Personal and professional development

Improvement of self-esteem

Work on leadership skills development

Finding yourself in a new reality (new country, new professional situation, new life situation)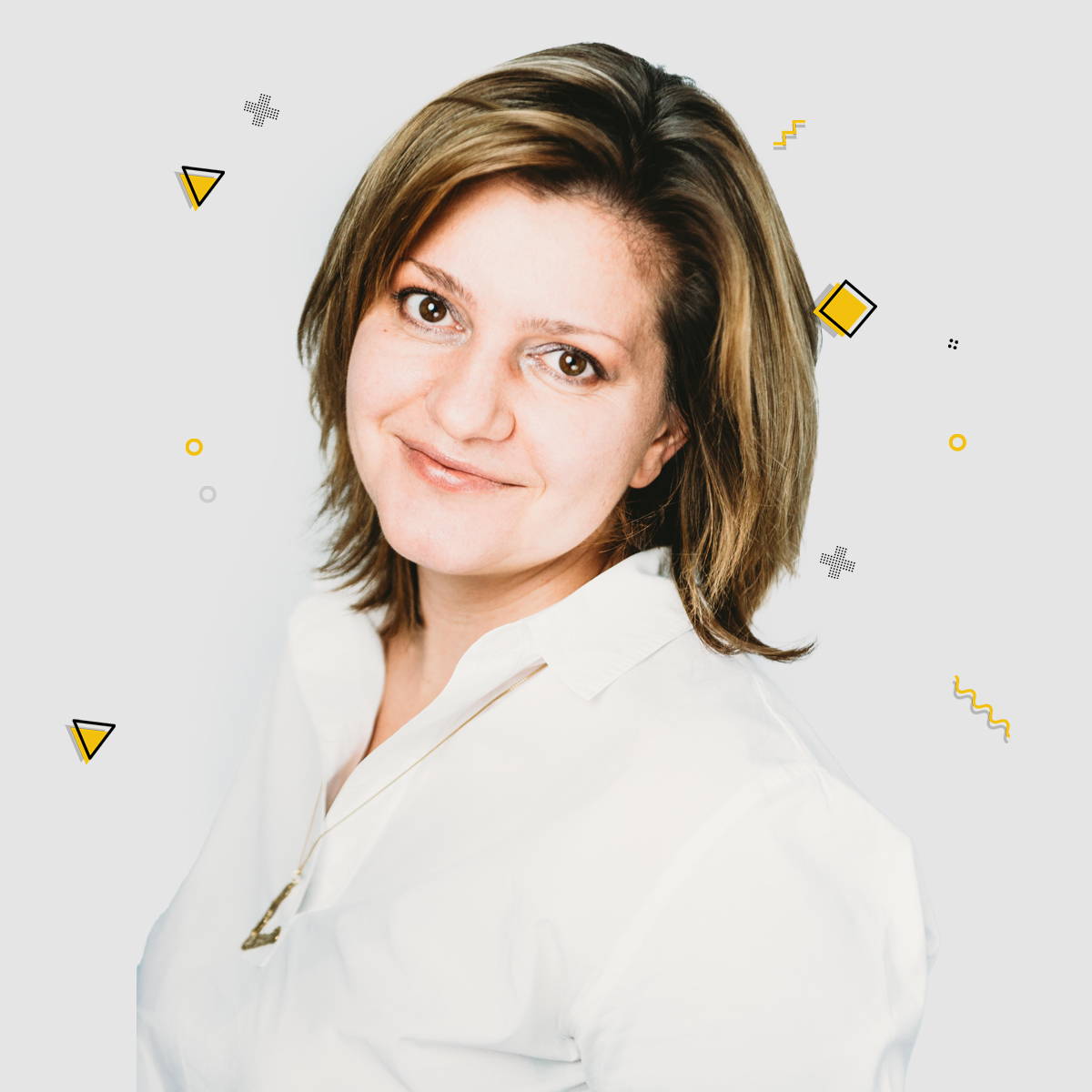 Professional Note
I am a trainer, coach, facilitator, moderator of the Design Thinking Institute with over 13 years' experience. I work with groups and individuals applying development and coaching techniques.

I am passionate about using facilitation to improve teams' performance and processes at various organization levels.

I support leaders, those in official positions and the ones who want to take on this role in their private life. I believe that kindness, motivation, efficiency and a sense of meaning are worth introducing into our lives on a daily basis.
In individual processes, I primarily rely on rebuilding self-esteem by reflecting thinking, showing turning points, encouraging self-reflection at the level of the entire strategy of my actions.

I regularly supervise my work both individually and in groups
Experience
Own company for 12 years (coaching, training, facilitation)
Certified trainer
Certified coach, facilitator
Lecturer at the University of Gdańsk, SWPS, WSB in Gdańsk
Education
Master of Management
School of Trainers at the University of the Jagiellonian University
Maciej Bennewicz Institute of Cognitive Science (Certified Business Coach)
Pathways Facilitation School (Certified Facilitator and Lecturer at Facilitation School)
NOVO coaching study (Certified Team Coach)
World Institute for Action Learning (Coach Action Learning) program
Design Thinking Institute Moderator's program