Jolanta Jastrzębska
Psychologist, Psychotherapist, Coach
I will help you in the following areas:
Interpersonal relationships

Changes and crises in life

Professional and personal development

Coping with emotions and stress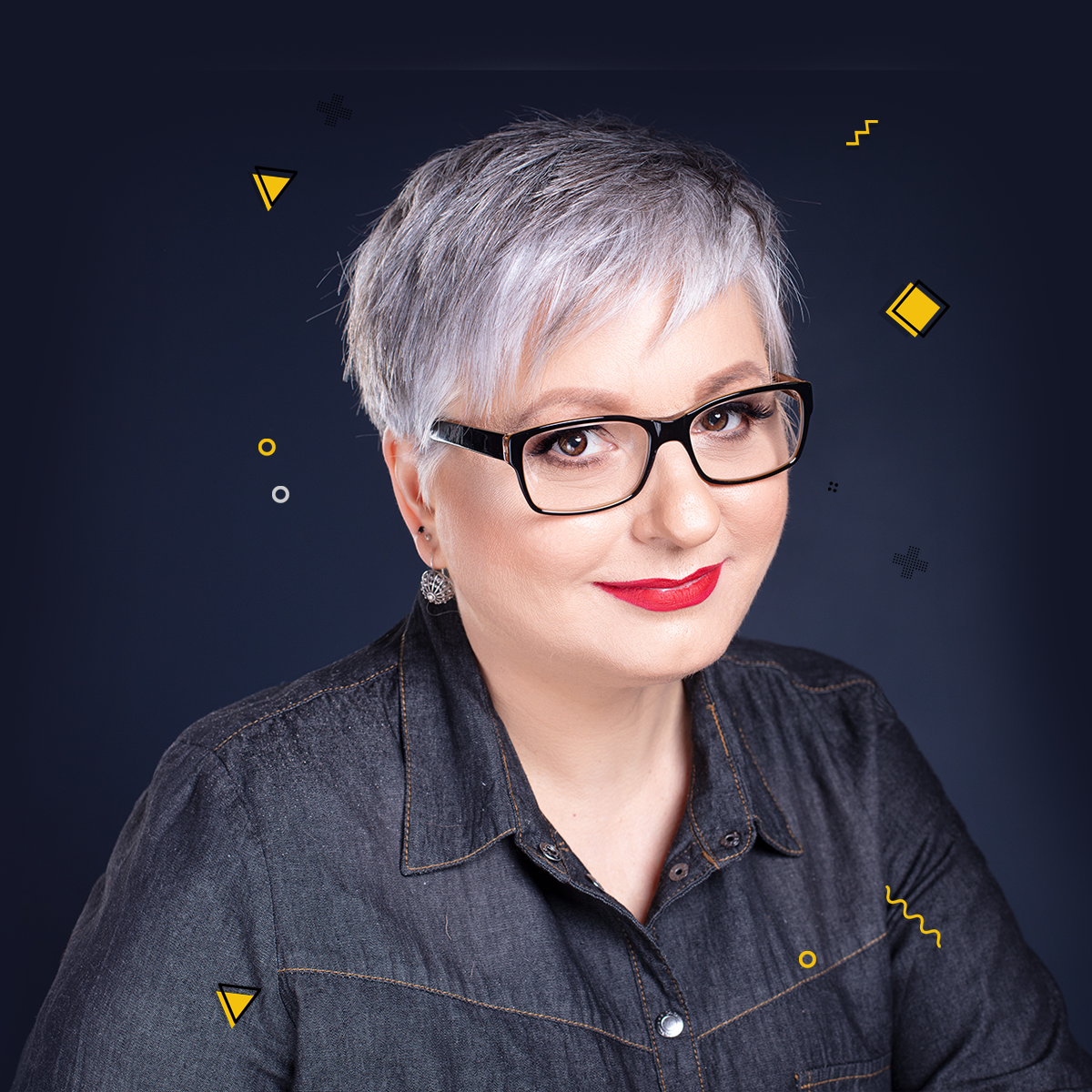 Professional profile
Psychologist, psychotherapist , coach and consultant.
As a psychotherapist, she works in analytically oriented individual and group psychotherapy, and as a couple therapist.
Moreover, she cooperates with organisations as a coach and trainer in the field of development programmes as well as in supporting organisations and employees in the process of change, using psychological knowledge and her own managerial experience from working in international corporations.
Member of the Polish Psychological Association and the "Rasztów" Institute for Group Analysis.
Specialisation
Psychotherapy
Coaching
Couples therapy
Experience
Practising Psychologist and Psychotherapist
Consultant / coach / trainer with business background (several years in managerial positions). Supports both employers and employees during the change process. Certified consultant of D3 (DISC, TEAMS, VALUES) & BAI tools supporting organisations in development and recruitment processes.
Business expertise in managing complex projects, gained in multinational corporations. Participation in change management processes, company acquisitions, knowledge transfer and process integration in new organisations.

Clinical experience gained, among others, in the following centres: Wolski Hospital (Warsaw) Psychiatric Day Care Ward, Academic Psychotherapy Centre at the University of Warsaw, Oncology Hospital, Psychological and Psychiatric Clinic, psychological assistance clinics, own practice.

She publishes in professional media in the field of HR consulting and career development.
Education & Competences
"Rasztów" Institute of Group Analysis – psychotherapeutic training recommended by the Psychotherapy Section of the Polish Psychological Association and certified by the Scientific Section of Psychotherapy of the Polish Psychiatric Association
MA in Psychology (SWPS University of Warsaw)
MA in German Studies (University of Warsaw)
School of Business Coaching (SET Group)