Małgorzata Karcz
Małgorzata Karcz
Psychologist, Psychotherapist
Here are some of the problems and will help you with:
Difficulties in relationships

Suffering from depression, anxiety

Various life disturbances

Self-awareness and self-development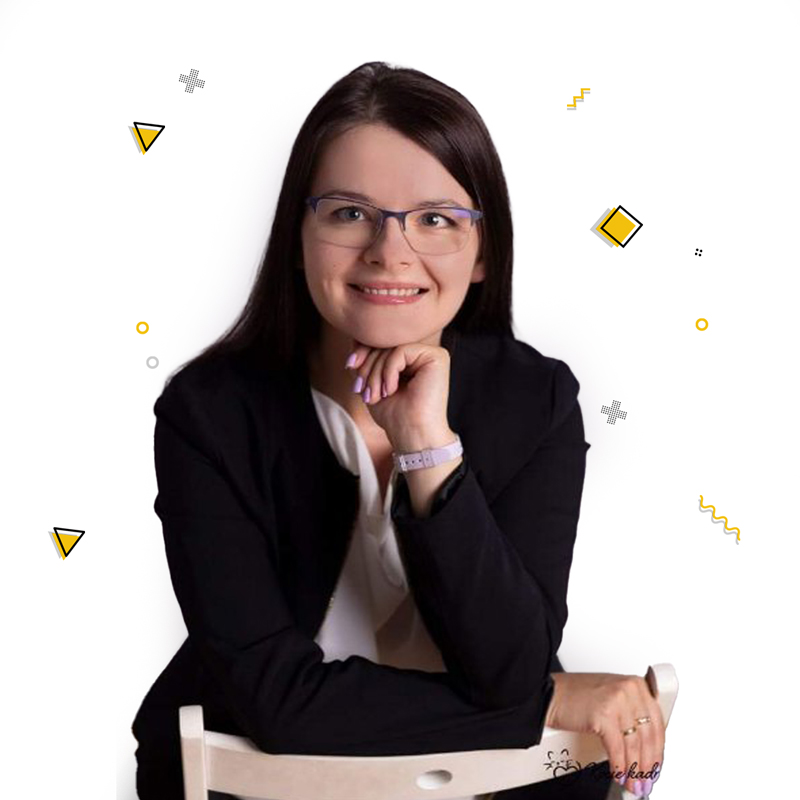 Professional Note
Integrative psychotherapist, consultant, psychologist.
She has ten years of experience working with adults and youth. Additionally, she has been working for several years with people with disabilities (and their families), supporting them to become independent and to overcome their limitations.
Experience
Psychotherapist with 10 years of experience

Psychotherapist at the Mental Health Helpline
Psychotherapist at the Centre for Community Psychological and Psychotherapeutic Care for Children and Adolescents in Warsaw
Psychotherapist, neurotherapist – The Association of the Friends of Children "Helenów"
Psychologist, psychotherapist in the Special Educational Centre TPD "Helenów"
– Psychotherapist at the Center for Development and Psychotherapy "Zone of Change"
Specialisation
Difficulties in relationships with relatives
Various life disturbances
Depression, anxiety, psychosomatic disorders
Psychotherapy for people who have experienced traumatic and stressful events in the past including in families with alcohol problems
Working on self-awareness and self-development as well as enhancing the ability to create a fulfilling life and experience joy
Difficult aspects of parenting
Education
MA in Psychology, Jagiellonian University (2009)

Diploma of psychotherapist Professional School of Psychotherapy in an integrative approach – Institute of Health Psychology (2014)
Key competences
professionalism and ethics in building a safe relationship with the patient
psychotherapy
development
empathic understanding of the person assisted