Jan Kłusak
Jan Kłusak
Psychologist, Psychotherapist, Coach
I will help you in the following areas:
Raising awareness of one's own performance

Psychological life crisis

Psychological work crisis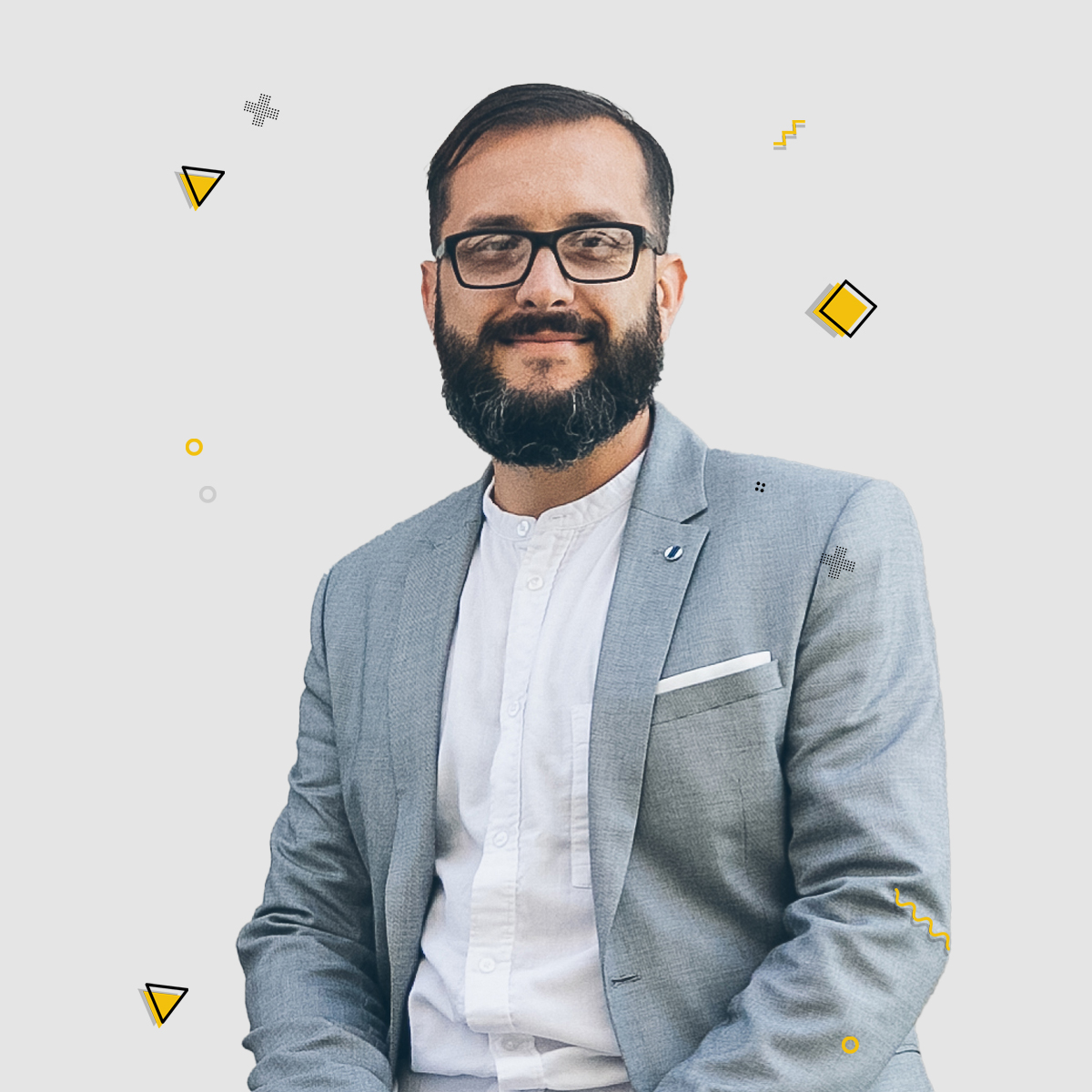 Professional Note
Psychologist, therapist and coach with over 15 years experience working in the field of human resource management. Being a Project Manager, he leads projects in which business intersects with issues of employee development, both as individuals and as employees of an organisation. He works in Polish and English.
His extensive experience is used in projects focused on people (AC/DC, coaching, therapy) as well as strategic HR processes (organizational culture research, communication audits, satisfaction surveys or periodic evaluation).
Key clients he has worked for include:
Agusta Westland, Airline Accounting Center, Amway BCE, Ansell, Capgemini, Ceramika Paradyż., Ecolab Poland, Enion S.A., Herbalife FOSC, Hochland Polska, IBM BTO, Lajkonik Snacks, Mota Engil, Polkomtel, PZL Swidnik, Royal Canin, Tauron Dystrybucja, Tenneco Automotive, Unimill and many others.
Specialisation
Individual therapy in psychological crisis
Occupational burnout
Mood disorders
Assessment / Development Centre
Strategic HRM projects
Psychotherapy, Coaching
Experience
Project Manager in HRD projects – AG TEST HR
Owner of the consultancy company Jan Klusak Coaching & HRM
Therapist working with the Mental Health Helpline and the Good Therapy Centre
Manager and specialist in recruitment and selection Trainer on psychological aspects of candidate selection
Trainer on psychological aspects of candidate selection
Certified Coach – Noble Manhattan Coaching
Certified Business Coach – Elżbieta Sołtys Psychological Studio
Certified Crisis Consultant – Institute for Positive Crisis Therapy
Lecturer at the Tischner European University in the field of Human Resource Management
Clinical trainee at the Babiński Psychiatric Hospital
Author of articles in portals and trade magazines – Personel Plus, wynagrodzenia.pl
Education
MA Psychology, Jagiellonian University (2004)
HRM, Tischner European University (2008)
Short-term Psychotherapy (2002)
School of Psychotherapy – PTP under the Dr of Andrzej Cechnicki, Professor, Ph.D. (from 2019)
Crisis Consultant – IPTK (2020)
Open your eyes to yourself and your life.
JAN KŁUSAK
PSYCHOLOGIST MHHL