Monika Zawadka
Psychologist, Coach, Psychotherapist, PHD in Management Sciences
Life or professional crisis

Stress and depressed mood

Personal and professional development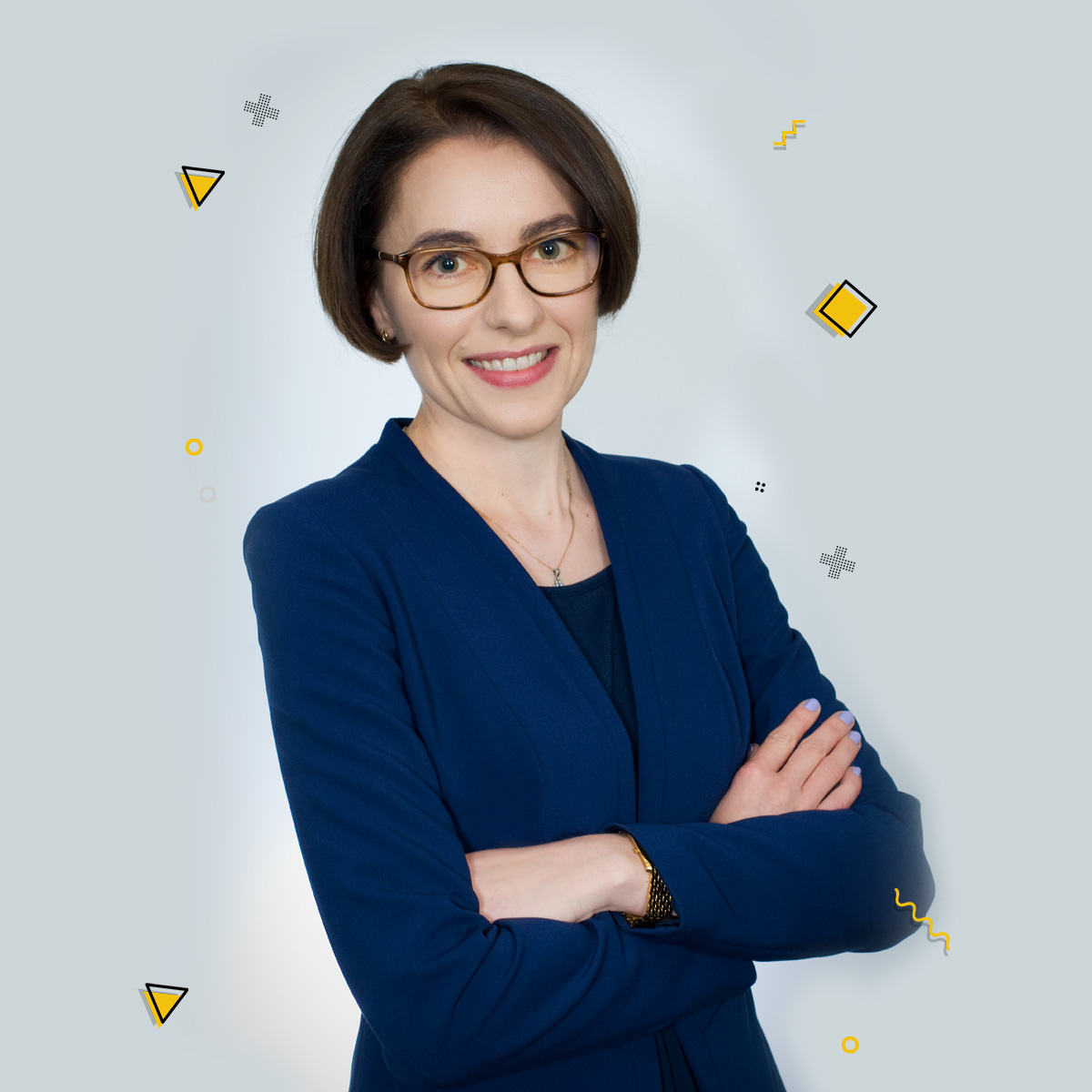 Professional Note
I am a psychologist, a coach, a mediator. I am currently working on certification in systemic psychotherapy at the WTTS in Poznań. I have experience working with adults, children and teenagers. For many years I have carried out projects in human resource management in organizations. I support adults at risk of stress, life or professional crisis, with low self-esteem, with psychosomatic problems, with depressed mood, burned out, after mobbing experiences, experiencing perinatal or hospitalization stress, and all those who would like to take up professional or personal development or make life changes.
I am training in therapeutic work with adults and adolescents. I completed training in the field of psycho-oncology, Solution Focused Brief Therapy, Cognitive Behaviour Therapy, trauma treatment in Cognitive Behaviour Therapy and schema, polyvagal theory in the understanding of trauma and its treatment, body work therapy in the Gestalt approach, therapy of a child with autism, self-destructive behaviors in children and adolescents, Brainspotting Phase I. In my work I use techniques taken from Gestalt therapy, systemic therapy, Cognitive Behaviour Therapy and Acceptance and Commitment Therapy.
I supervise my work and work in accordance with the Psychologist's Professional Code of Ethics.
Key competences
Empathy
Listening skills
Kindness
Openness
Experience
Psychotherapeutic and coaching practice
Support Line Consultant in Mental Health Helpline
Psychologist in the Wiosna Association
Psychologist on duty in the Gynecology and Obstetrics Clinical Hospital of the Medical University in Poznań
Psychologist in child care home in Kórnik-Bnin
HR and employer branding consultant
Academic lecturer at the University of Economics in Poznań
Member of the WTTS in Poznań and the Polish Psychological Society
Education
Systemic psychotherapy course at the WTTS
in Poznań School of Psychotherapy for Children and Youth

Institute of Education and Therapy in Poznań

Training for mediators, #wartomediować Association

MA in Psychology, specialization Psychology of personal and professional development – Coaching, University of Social Sciences and Humanities (SWPS)

PhD in Management Sciences, Human Resource Management, University of Economics in Poznań

Post-graduated studies in Public Relations and Human Resources Management, University of Economics in Poznań

Specialist courses in the field of psychotherapy

Systemic psychotherapy advanced course at the WTTS in Poznań School of Psychotherapy for Children and Youth – in progress